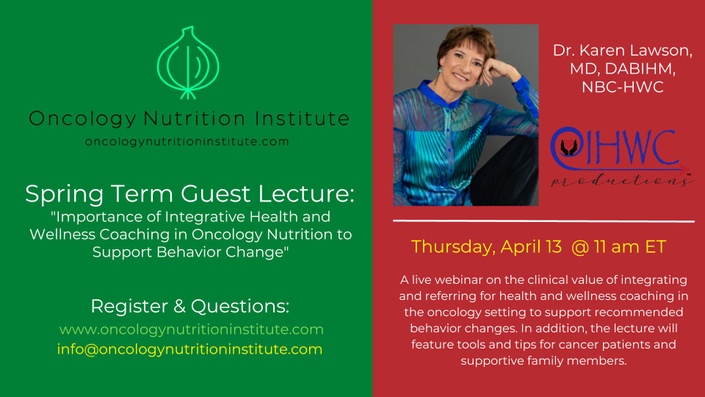 "Importance of Integrative Health and Wellness Coaching in Oncology Nutrition to Support Behavior Change"
Recorded Thursday, April 13, 2023
Health and wellness coaching is the newest healthcare profession entering our complex, interprofessional world of healthcare, in both the US and abroad, coming into two decades of existence and a growing level of maturing influence. What is Health Coaching? Why is it needed? Is all Health Coaching integrative? Come and hear about the growing evidence-base for its general effectiveness. What potential impact could it have on Oncology care? What philosophies, tools and practices from health coaching might also inform the day-to-day practice of oncology nutrition counselors and other practitioners? Bring your curiosity and questions to this gathering of colleagues. Cancer patients and their supporting family and friends are also welcome.
Learning Objectives:
1.Describe the evolution of the nascent field of health and wellness coaching in the US, including the setting of standards and credentials in the field.
2.Define tools, philosophies, and practices core to health coaching that could be utilized by all health care practitioners to improve patient experiences and outcomes.
3.Explore challenges in the oncology nutrition field that may be addressed through the addition of integrative health and wellness coaching.
Your Instructor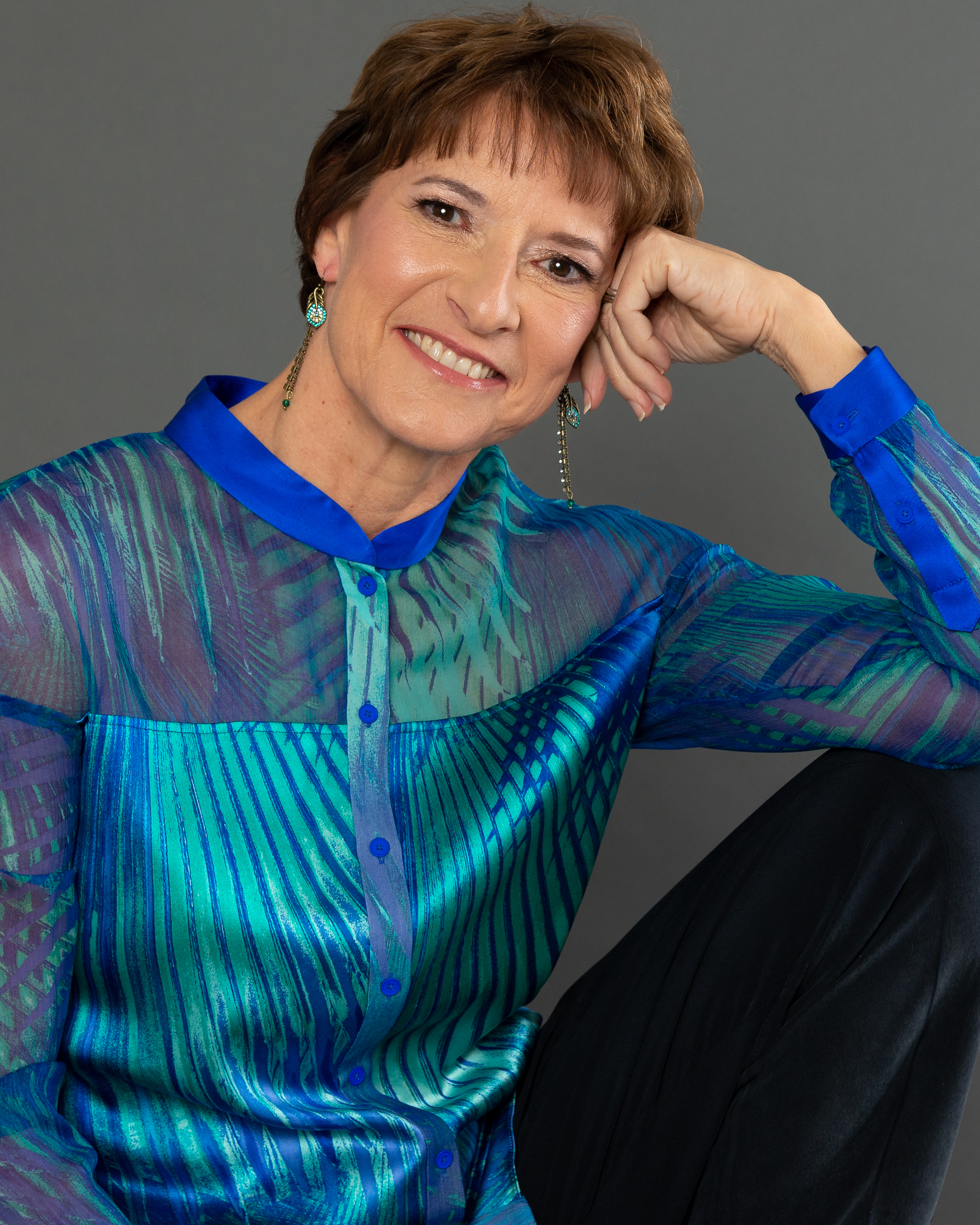 Dr. Lawson is a physician, board certified in Integrative and Holistic Medicine, she is past President of the American Holistic Medical Association (now the Academy of Integrative Health and Medicine), and she's a founding Diplomat of the American Board of Integrative and Holistic Medicine.
She created and directed the University of Minnesota MA program in Integrative Health and Wellbeing Coaching and is a founding board member of the National Board for Health & Wellness Coaching. Dr. Lawson partners with organizations to build or improve health coaching educational programs. She speaks to diverse audiences internationally on the power and importance of integrative health and wellness coaching in the transformation of health care.